I bought this boat as a shell out of someone's back yard over a year ago. It looked like crap and had a clearcoat job that was faded and falling off it. I found a trailer for it and stripped it down to the bare shell. I've been picking away at it but I entered a bass tournament at the end of July so now I have to get moving on this thing.
So far I've found a trailer for it and removed the old clearcoat. The gelcoat was faded but there were no stress cracks or anything in it so I just re-cleared it.
I've got a 200hp Merc with a CLE lower for it and a rapid jack with a 6" setback. The steering is going to be a dual cable setup with the original Hydrostream steering wheel.
Now I just have to get carpet for it and figure out how I am going to do the interior.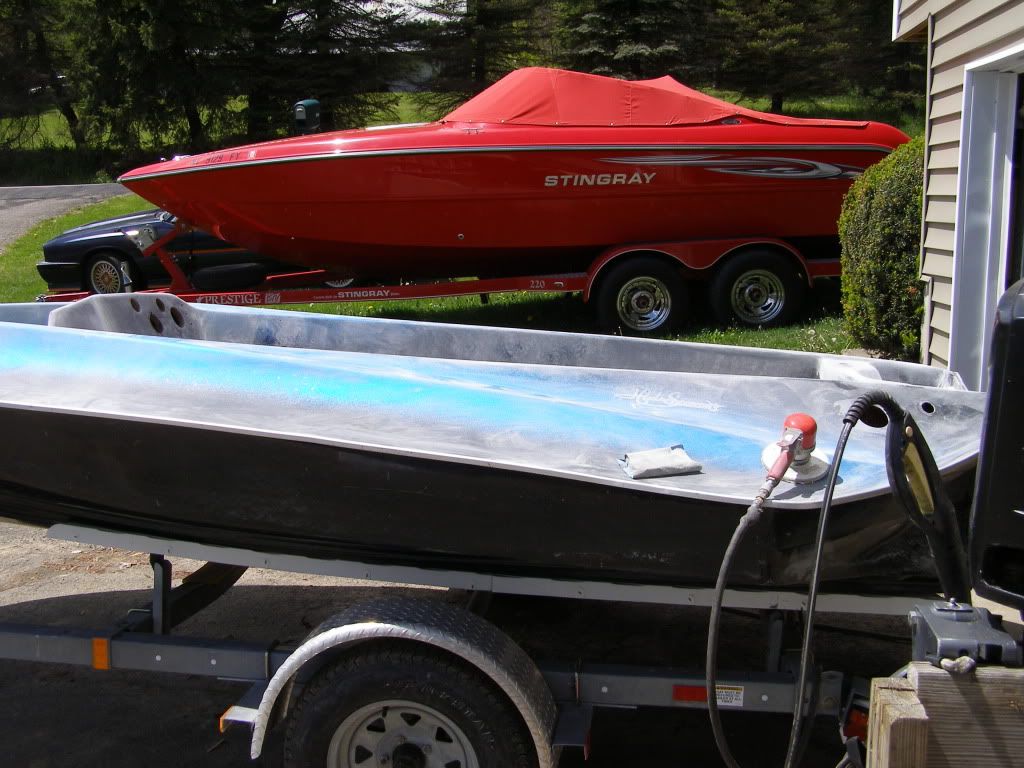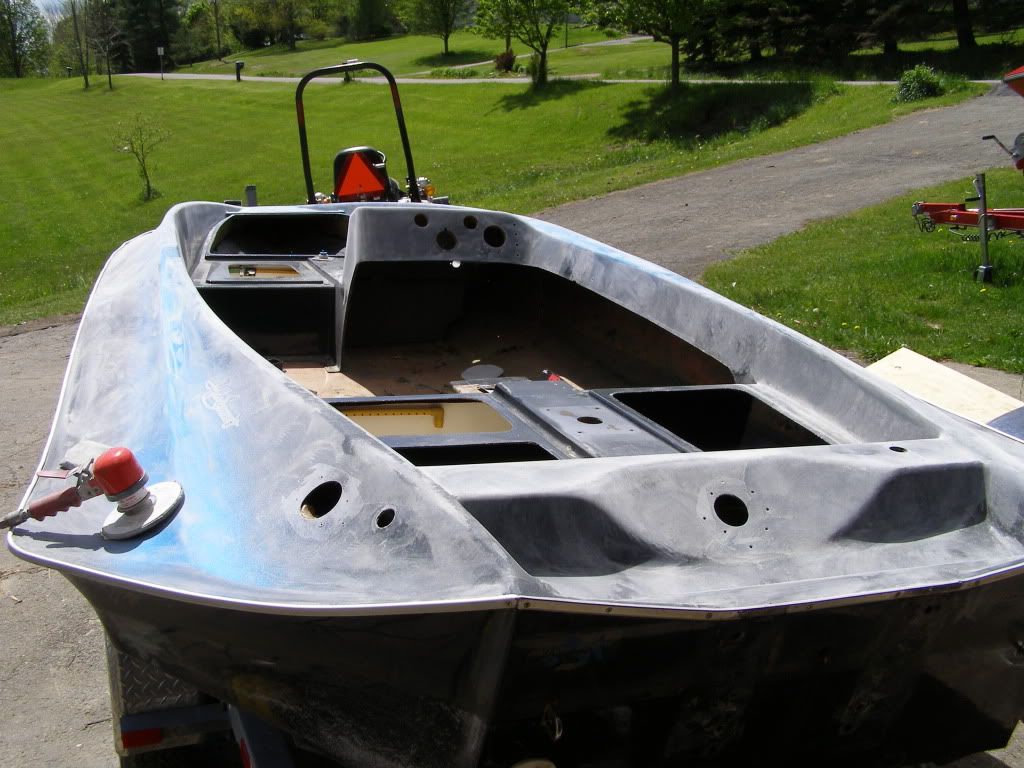 After the clear coat. I put on 3 coats. Now I just have to buff it out. Looks like a new boat again.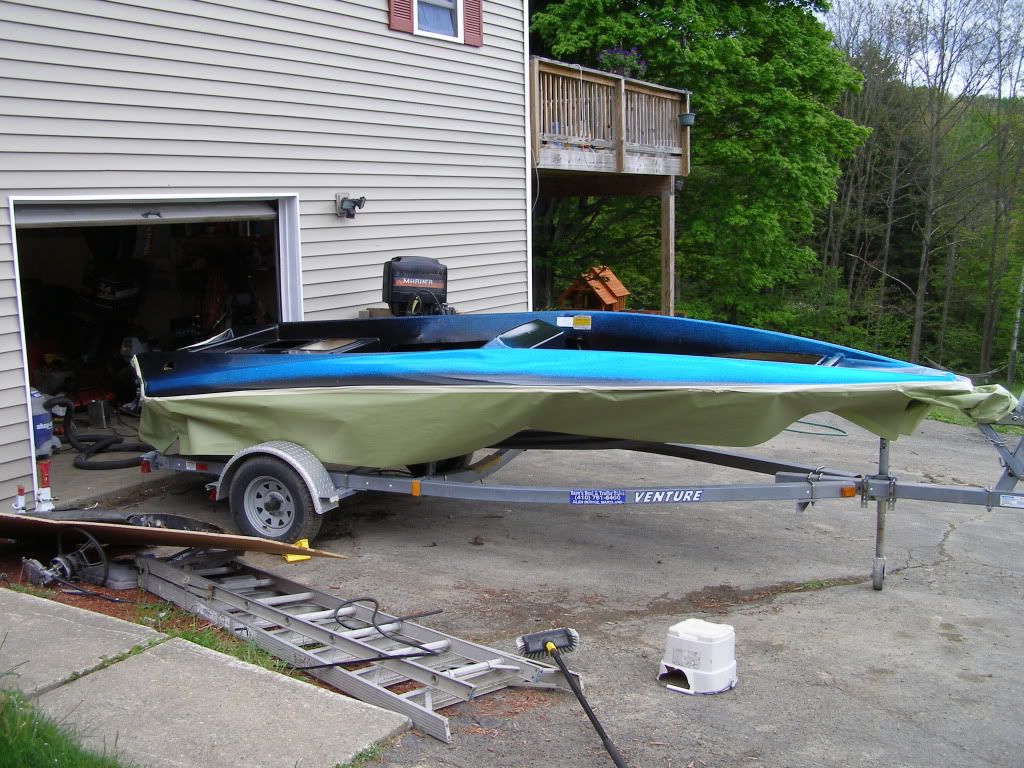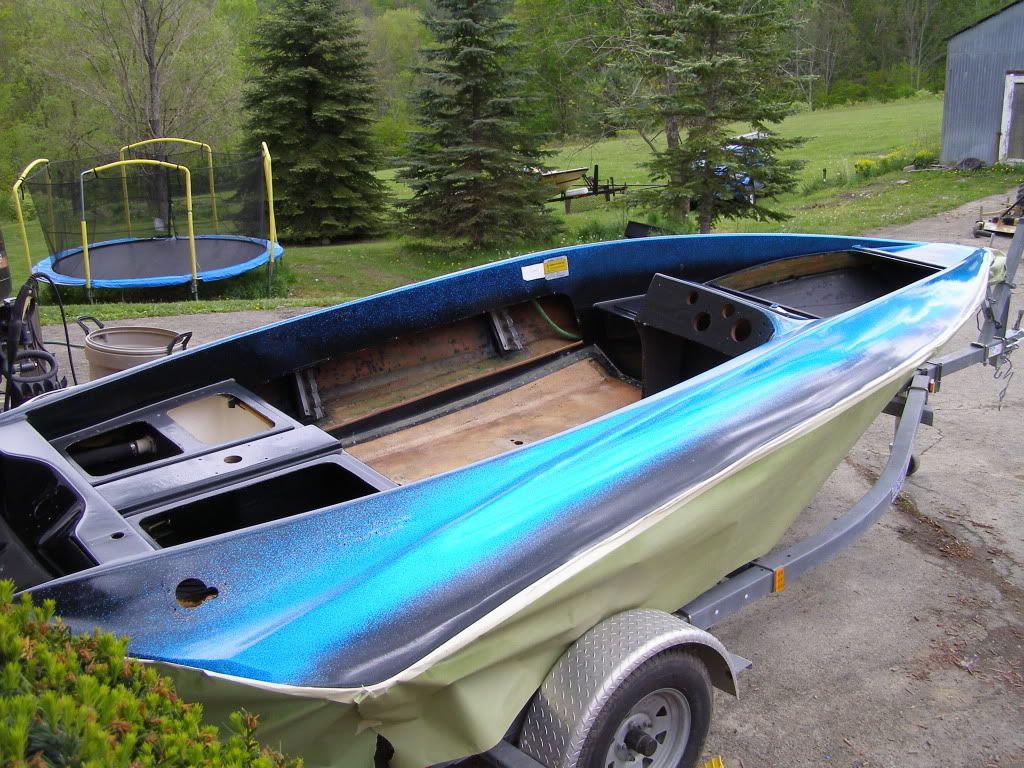 Hung the mota with the sleeper stickers today and got the emblems back on.