My wifes step dad hasnt been feeling very well and is starting to loose his mind. We found out he still had his boat and talked about getting back on the water

so we could take him out to get him away from his wife.(Crazy) So we went and got it yesterday and brought it home to clean it up and see what it was going to take to get it on the water. The boat was really really dirty from under a pine tree since 2004ish.
The motor is a Suzuki Dt40. I will order the parts to do a full service on it this week or next. Under the Cowling it looks real nice and clean so i dont think it will be hard to bring it back to life.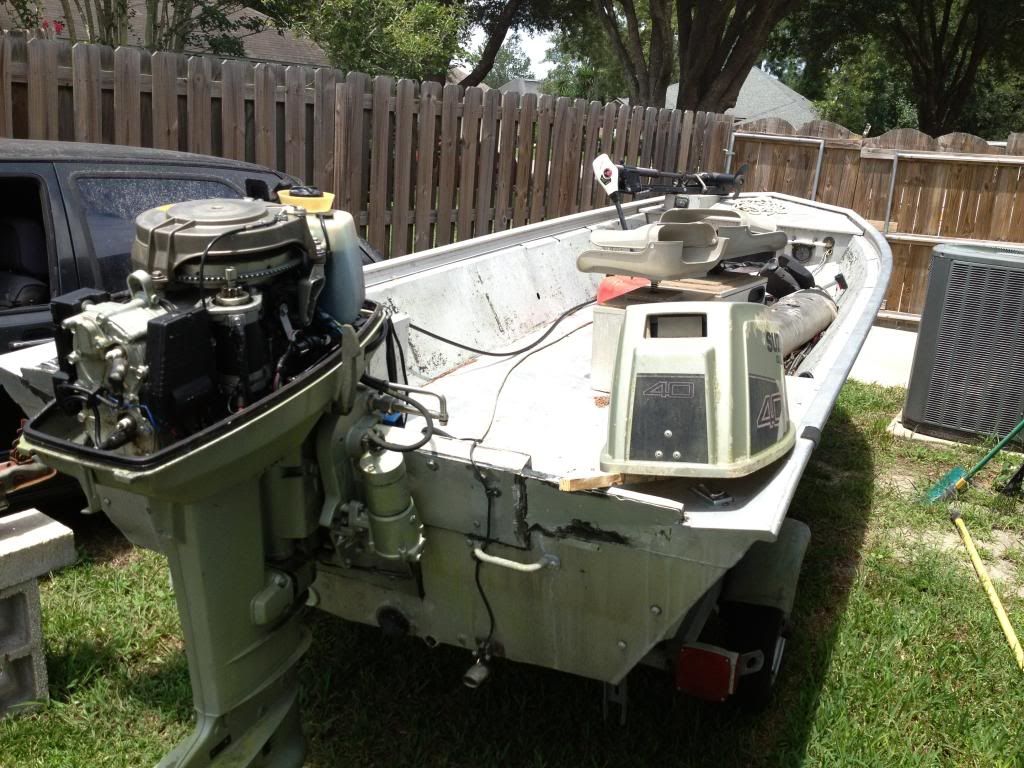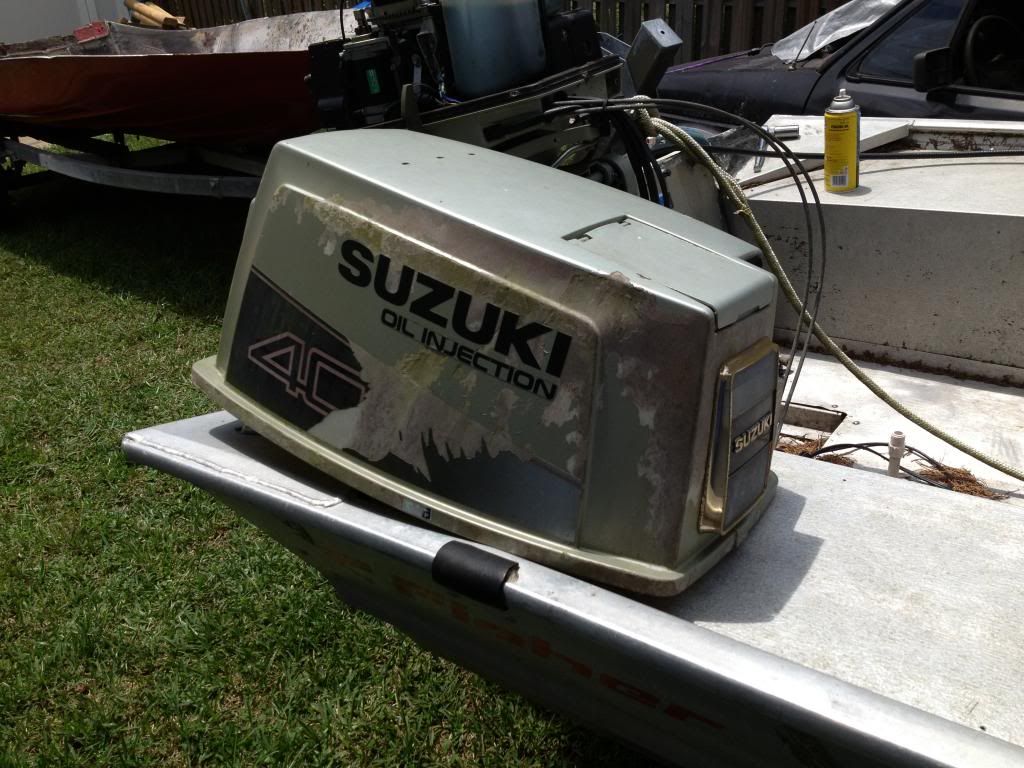 The Boat had a Aluminum floor put in it. I dont know by who but i dont like it so that will be getting changed out. The came with a stick steer and im planning on building a helm and bench seat for it so it is easier for the step dad to get in it and be safer then it was.