Just making a list of things I'll need to purchase over the winter, and was wondering if a fuse box is necessary or not.
I'll be running a 6-switch gang switchbox "control panel" for my electrical components. Similar to this:
- bilge pump
- navigation lights
- interior lighting
- stereo
- (spare)
- master power
Should I also invest in a fuse box?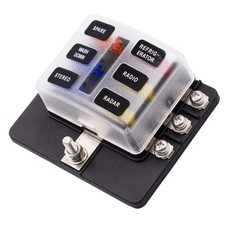 Thanks guys...